Event face-to-Face or online
Interact with professionals and market leaders who are willing to invest in their brands.
Get an international data base
and maximizes your market
Connect with prospective customers through special discounts
Growth of Networking events online around the world over the webinars.
PROFESSIONAL HEALTH, WELLNESS AND AESTHETIC: this is the Average of people who attend the events of Beauty Savvy.
The hearing of the Beauty savvy stronger is in Spain, Argentina, Colombia and New York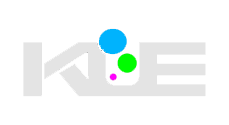 The sponsors have a presence of more than 200 times in platform KUE for 45 min.
Do you want to be a part of our Global Networking Event?
Idalis Beauty Savvy you are looking for professionals and leaders in the industry of Health, well-being and aesthetic who wants to maximize the reach of their brands through international events online.
Sponsor VIP
Logo for the event in the virtual background.

To evaluate the interest of the audience.

Digital advertising on the platform of KUE.

Delivery report interest of the audience.
International Speaker
Participation in scientific 15 min.

Logo for the event in the virtual background

Cover digital and E-book promo

Discussion prior to the event
SPONSOR VIP + INTERNATIONAL
SPEAKER
$1.500
26-01 23th Ave. Queens, NY. 11105 (United States)
info@idalisbeautysavvy.com
OTHER SERVICES FOR YOUR ENTERPRISE
Logistics and Organization of Events
Beauty Savvy Annual Awards